Hello,
I work on a project where I send variables to a website via LabView.
Variables (double/ numbers) are displayed on the HTML table as in the picture below.
I want to achieve that I save this same table to mysql.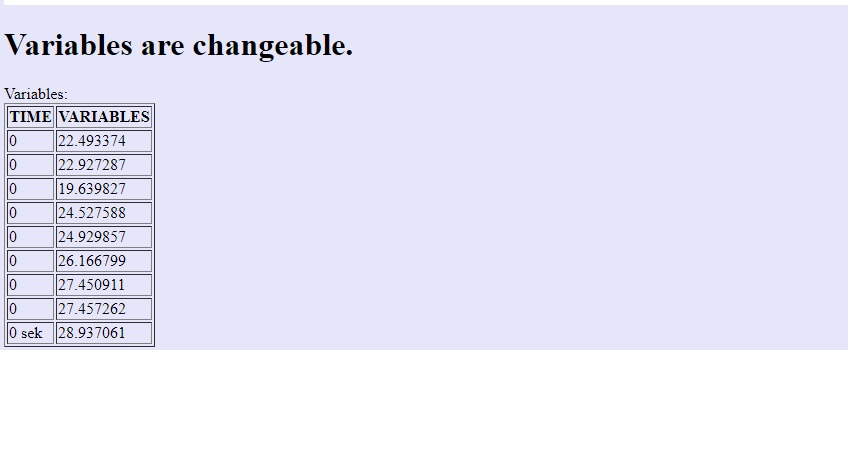 Do you have any idea or some example of how to do it? how much is this something achievable at all? in Mysql knowledge for now I can only make a userlogin form and i expect that this is in that rank or at least not much harder.
I'm grateful for any help because I've been around this problem for a few days now because the knowledge from php is probably level higher then mine.