Hello
I have two tables pre_exp_details(parent) and post_exp_details(child).
Firstly I had set a foreign key to post_exp_details from another table called mfd(parent).
Now I want to change the foreign key of post_exp_details from table pre_exp_deatils.
But I am getting foreign key constraint failed error. How to solve this problem.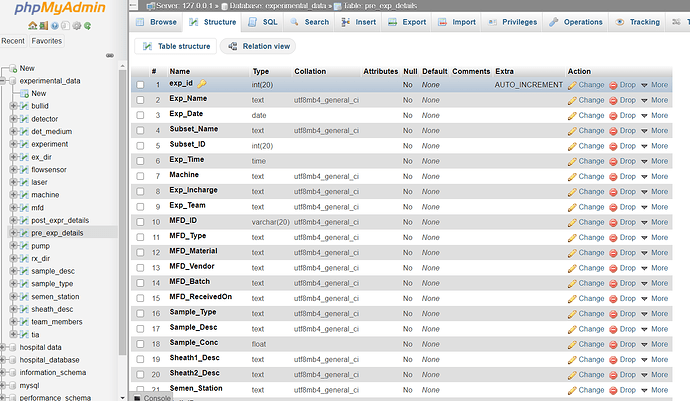 .