Hi!

On my webpage I'm posting database inputs related to the UN sustainability goals. I have a page dedicated to each goal, but I only want to show subsidiary goals from my database relating to a specific goal. Currently its posting ALL subsidiary goals(with numbers 1, 2, 3, 4 etc.) on my page for main goal 1.I only want subsidiary goals with the number 1 to be shown on the page for main goal 1 etc…
If I only use LIMIT: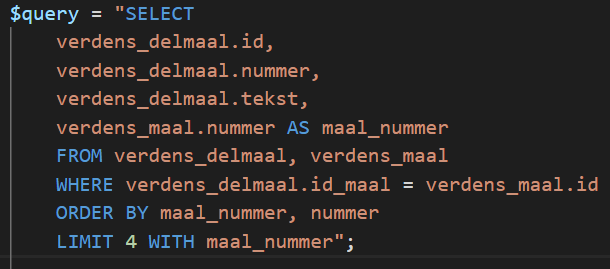 The same four or so subsidiary goals are shown on all pages.
How do I further limit/select the database results posted so that only results with a specific number in my database are shown on the page?