Hi there!
Let's start by saying that this probably is a really easy thing to do, but I simply don't know how to effectively search or what this method is called.
I work at a store, and every day my colleagues clean one meter of every aisle in the store, but we keep forgetting which one to clean. I wanted to make a quick and easy script to simply show them the number of the meter to clean, instead of having to print a list every X months. There are 19 meters in each aisle, and 19 always is cleaned on a Friday, meaning that there are 2 days between 19 and the point where the counter should reset to 1.
I could do this by making a database from which a script simply reads the value, but maybe there is an easier way to do this?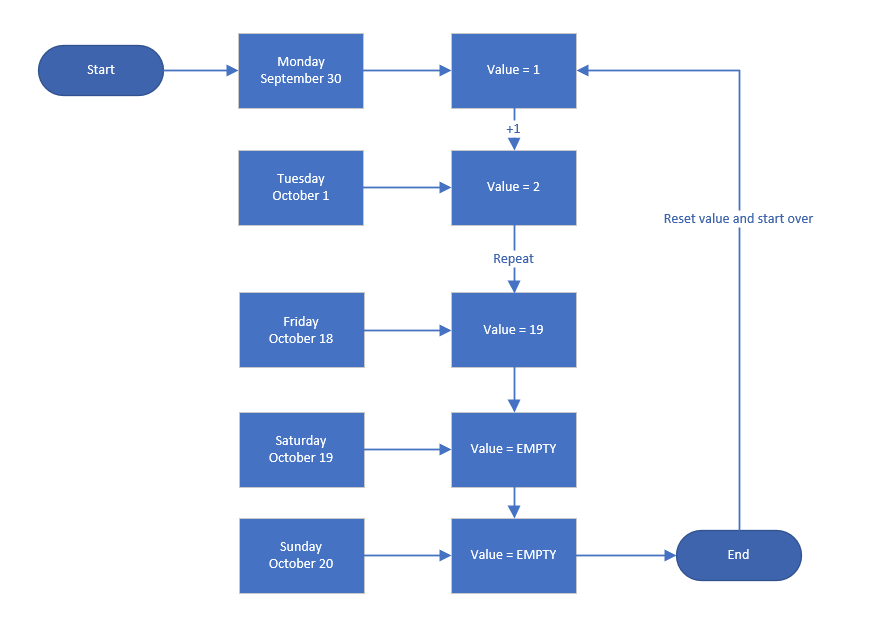 Anyone know how I can do this or where I could find more information on how possibly do this?