Hi all,
This is my 1st post here, Here's my project: a PHP CRUD Generator web application that generates Bootstrap 4 admin dashboard with CRUD operations.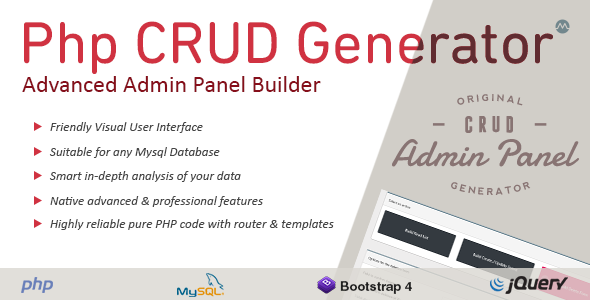 I already have some (happy) customers & I'm still working regularly on this project.
I'd like to have feedback on both the PHP CRUD app. itself and the website content.
My main goal is to help the visitors to understand the most easily as possible what is PHP CRUD Generator and how it works.
Thanks for your feedbacks